The No.1 thing any individual can do is …
Find a forever bottle
Big changes start with tiny choices.
The dusty bottle in the back of your cupboard or a glass one you bought juice in, is just as good as a shiny new reusable bottle. The important thing is you like it and you enjoy drinking water from it.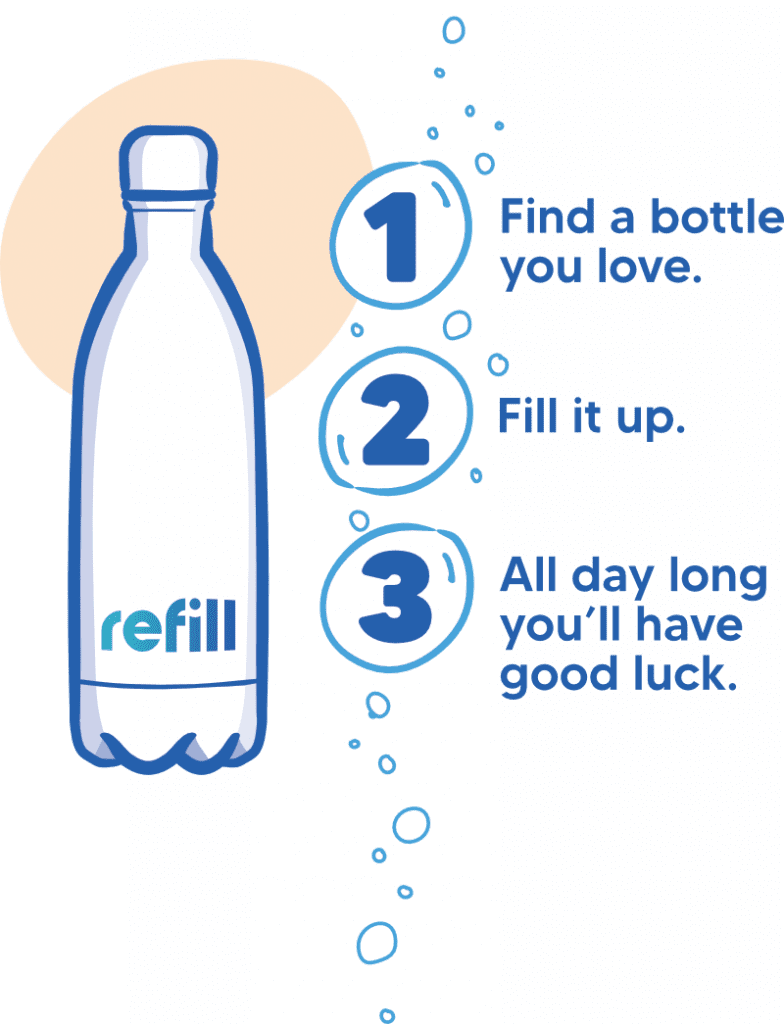 What else?
Volunteer
Plastic waste is a huge problem and we can't do it alone. With your help we can make a difference. Get in touch, we would love to hear from you!
Donate
Refill is a non-profit, all our funds contribute to supplying community refill stations. You can donate with us here
Hire us for your event
Plastic waste can be a huge problem and events. We've got a number of ways to help you prevent the need for any waste at all.
Join the Tap Map
Do you have a space to provide free refills? Find out about how to join the Tap Map and offer free water to your community.
Add tap map locations
Do you know a local business who would be willing to join? Talk to them about us today
Become a Refill ambassador
Would you like to be a Refill representative in your community or advocate for us on your social media? We've got a few things to help you out.
So join us and pledge to