Working with Refill isn't just a business transaction it's so much more…
Buying your water dispenser from us can boost your businesses profile and your footfall, providing free water can make you more relatable and relevant in a changing demographic of young eco conscious consumers and gifting your staff a custom branded bottle can demonstrate that you as their employer care about both them and the environment.
All this plus you can be confident in knowing that your money is going to support your local community through our not for profit.
Join the Tap Map
Would you like to offer free water to your community? We're looking for as many locations as possible to help provide locations for people to refill for free.
Water dispensers
Our water dispensers range from indoor, outdoor, counter top and contactless. Whether you're a community group that wants to provide an outdoor dispenser or a business looking to provide free water to the public, we've thought of it all.

Did you know we also work with local Local authorities on bringing back taps/hydrants that have been out of use. We are currently working with county councils to do this and we are creating a national inventory of old hydrants.
Ireland's Lowest Cost Custom Branding Wholesale Provider
We can offer you the lowest cost bottles in Ireland, along with a custom branded logo option on orders of 25+ units and further discounts on orders of 100 bottles or more. A bottle is a great present for staff to demonstrate that you as employers care about both them and the environment.
Our bottles can be bought in bulk to resell in your business or to simply give to your employees as a care package. Encouraging the use of a reusable bottle can engage your team and customers while enhancing your brand.
We can provide blank bottles of your choice, bottles with our Refill logo to further push our #bootthebottle message or custom made bottles with your own brands logo. Just get in touch with us through the form below and we will call you back as soon as we can.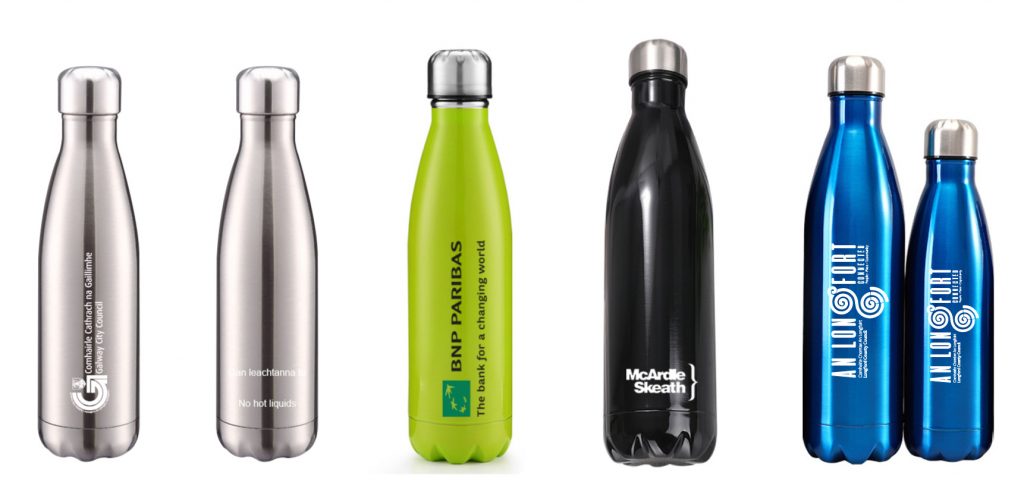 Add your own logo
Waste Free Events
Got an event your organising but dreading the amount of plastic water bottles you're gonna need to order. We've got you covered with some alternative options.