Our Refill.ie Team know how important your students are to you and the environment in which they develop and grow.
Refill.ie has a wide range of sustainable reusable water bottles that can be branded with your school logo and colours, eliminating the need for single use plastic bottles at school.Single use plastic water bottles maybe small but they cause BIG problems. We can reduce their usage in schools by providing better sustainable alternatives.
What do we offer
Package deals for schools & clubs
Buy 500 bottles or more with Refill and we will give you a free contactless dispenser and we'll install it too.
A wide range of different bottles to choose from
Ireland's Lowest Cost Custom Branding Wholesale Provider
We can offer you the lowest cost bottles in Ireland, along with your school/club logo and colours on orders of 25+ units and further discounts on orders of 100 bottles or more. A bottle is a great way of eliminating the need for single use plastic bottles in schools & clubs.
Add a custom logo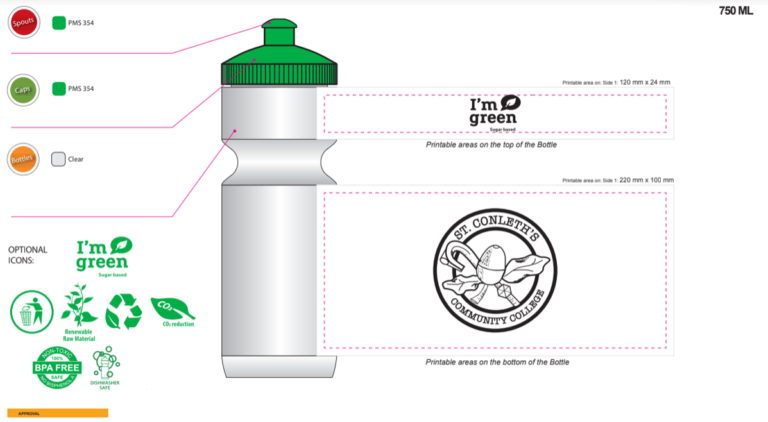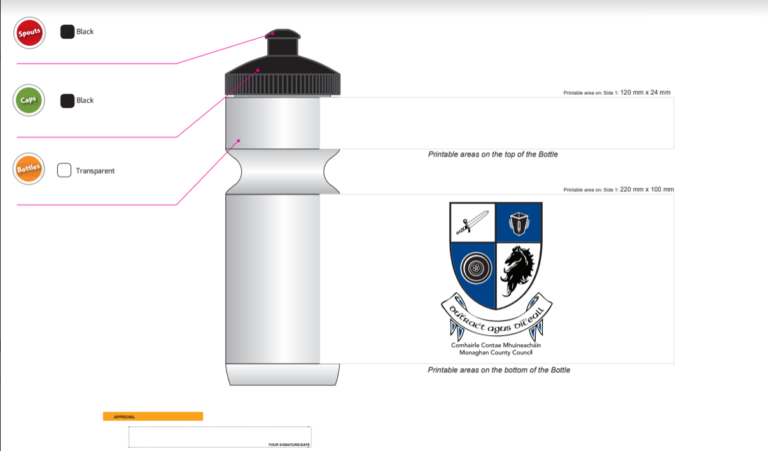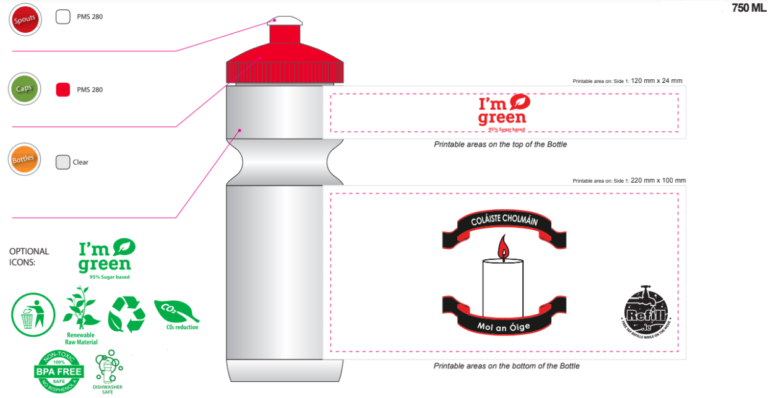 What are people saying
Newcastle FC hope to eliminate single-use plastic bottles on training and match days. We would respectively encourage other clubs to adopt the same concept. A huge thank you to Refill for believing and supporting our club
Thanks so much! Delighted with them and the service.
Thanks for the delivery! Bottles are great and extras are much appreciated, very good of you. I will send people your way, excellent products and spot on customer service.
Check out Refill's bottles, they're gorgeous!
WLR Fm - The Big Breakfast Blaa
Become a Refill Ambassador with friends in your school & clubs.
Discover our suggested resources & take action with us. Imagine what your community would look like if you started a Refill revolution. We are always looking for fresh ways to spread awareness. There is no one else like you, that's your superpower. Step into your action, we need you!