We're changing the way Ireland stays hydrated.
We're creating an empowered community of change makers who prevent single use waste in Ireland before it happens.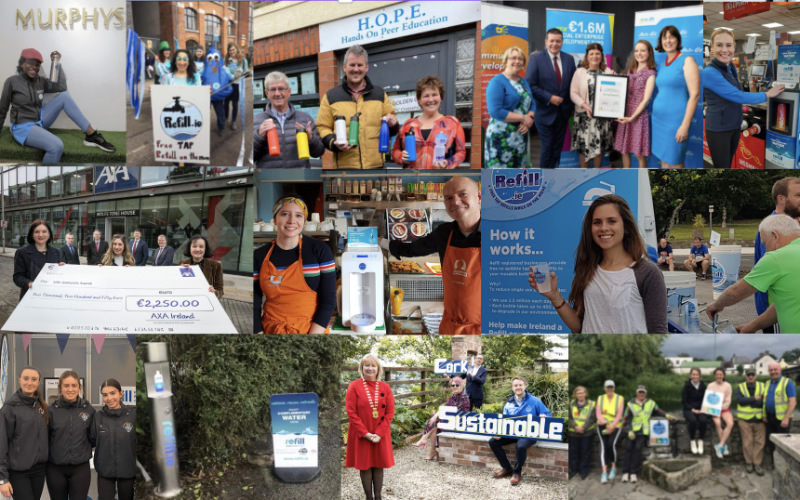 Refill.ie was started in 2017 by our founder Barry. He realised that most of us have completely lost our connection to what happens with our waste — and if more people had access to public drinking water and a reusable bottle, we could make an immediate impact on the amount of plastic waste in Ireland.
Supported by a network of funders & philanthropic organisations such as Rethink Ireland, county & city councils, we set out to start a community-led movement. Refill.ie is here to help solve the plastic problem with practical solutions.
What began in 2017 as two people making a decision to take on single use plastic has become a community-led movement — bringing people together to reduce pollution right at the source.
Refill.ie aims to have free drinking water access while outside our homes within 400m of anywhere you are in Ireland, ultimately making us a refill oriented nation once again with respect to drinking water.
We're well known for selling reusable water bottles & water stations, and for good reason. We believe that making the switch to a reusable water bottle & refilling is one of the most important changes anyone can make to help reduce plastic pollution.
Moving forward isn't about beating ourselves up for being human, it's about leadership, empathy, connections, innovative solutions, curiosity & impact with fun on the journey.
Progression over perfection allows us to learn together. Never underestimate how big changes really do start with tiny choices. Our shared vision is changing Ireland's hydration on the go.
We're innovative.
We know that the plastic problem can be solved with creative thinking, and a radical change towards a more circular economy.
We're evidence-based.
Our people come from a scientific background — studying the latest developments in environmental policy and behaviour change, and finding new ways to shift how we think about plastic.
And we connect the dots to make that change happen fast.
We're a social enterprise working with local government and local communities, uniting everyone to reduce Ireland's levels of single use plastic.
We're creating an empowered community of change makers who prevent single use waste in Ireland before it happens.
Our community refill hubs, hydration stations, and reusable cup initiatives not only reduce the need for plastic — they get people talking about plastic waste, and what we can all do to help.
We're here to help whole communities of people permanently shift their habits and join the movement, creating an avalanche of impact in Ireland and around the world.
We're pushing Ireland to become a green leader — and it starts with championing the circular economy, and empowering everyday people to create the change our world needs.
We're well known for selling reusable water bottles & water stations, and for good reason. We believe that making the switch to a reusable water bottle is one of the most important changes anyone can make to help reduce plastic pollution.
How we do it
Our strategy is built around 4 main pillars to radically change hydration in Ireland.
1.
Provide access to free refill locations for the public nationally as they use their reusable water bottles on the go. Influence change with confidence and cost effective convenience with a simple Refill Ireland Tap Map app locating the public's nearest refill locations.
2.
Collaborate with local businesses to install a network of free Refill Hubs, backing them with a sustainable solution that contributes towards reducing their carbon footprint, reduces waste and benefits them with increased footfall. Refill instals filtered water stations in locations where drinking water is required. Businesses with existing taps are encouraged to join the Refill network as free members. These businesses are located on the Refill app and can be recognised locally with window stickers guiding the public to their support.
3.
Work with local councils, philanthropic organisations, companies with shared values and fundraising campaigns to finance the growth of the network.
4.
Offer event organisers nationally a mobile hydration service at scale delivering waste-free solutions with immediate impact. Eliminating the cost and waste associated with single-use plastic bottles.
Collaborative
Led by the community, we connect the public interest with businesses and local authorities as a trusted non-profit for plastic reduction in Ireland.
Inspiring
We inspire people to feel positive and motivated, encouraging behaviour change by connecting communities back to our rivers and oceans in Ireland.
Impact
We're radically changing the way Ireland hydrates and thinks about plastic waste by spearheading a simple solution with a big, immediate impact.
Giving back
As a non-profit social enterprise we continuously reinvest our profits back into our mission, helping Ireland move towards a greener, more circular economy.
Supporting the Sustainable development goals
These particular SDG's are most relevant to our work, although all of the SDG's are crucially important and often intertwine as we work to leave no one behind!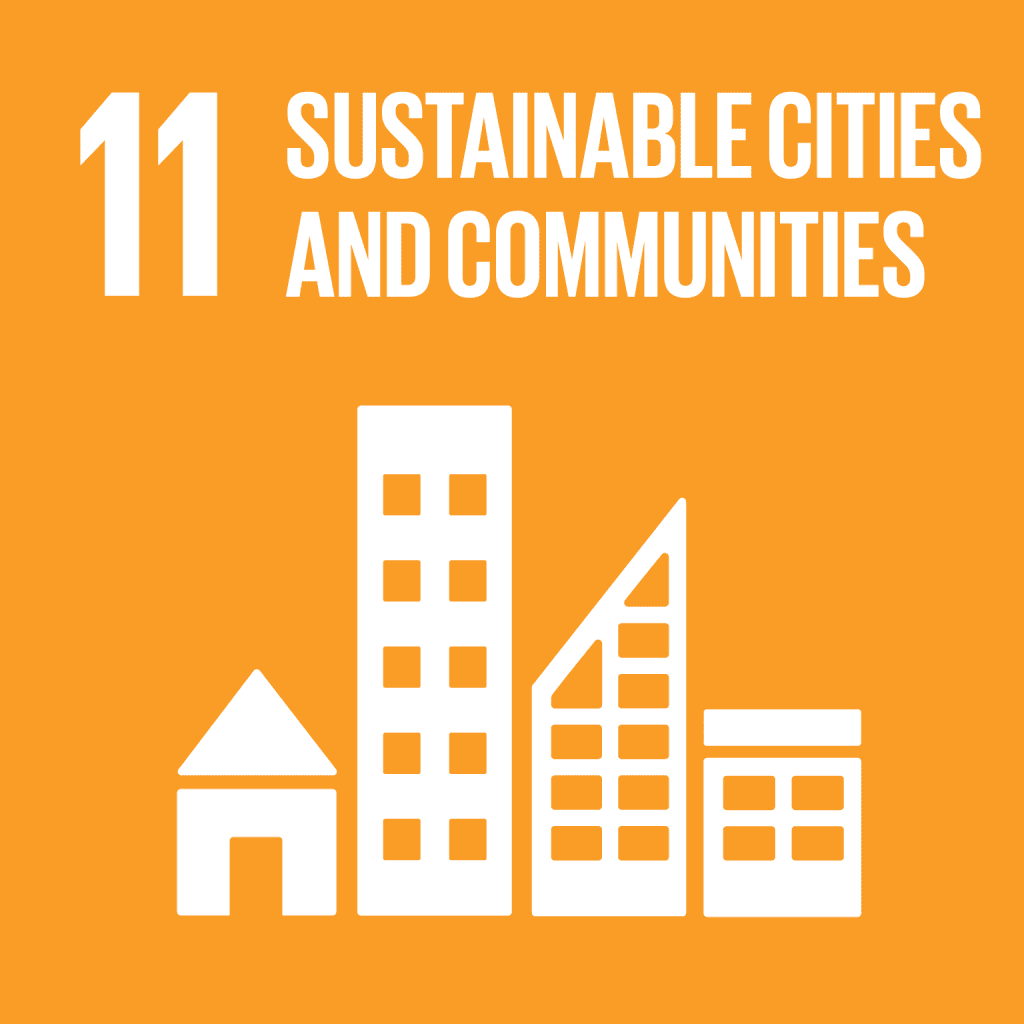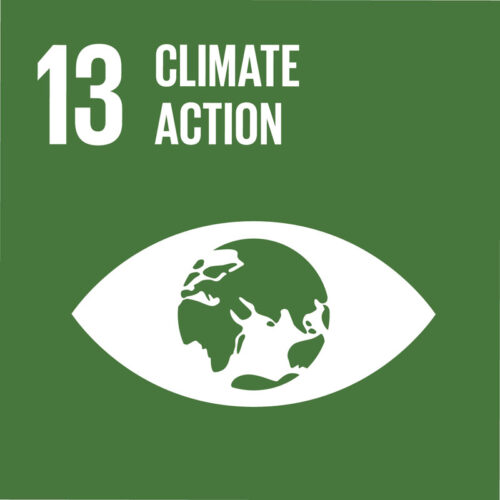 Who we are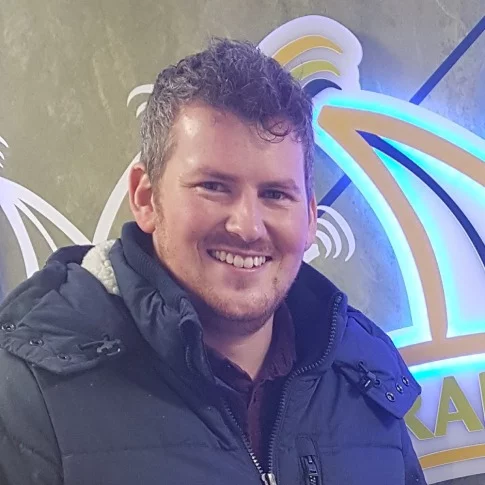 Barry O'Connor — Managing Director
With a degree in environmental science, Barry started Refill.ie in 2017 to offer practical, simple solutions to Ireland's single use plastic problem. Kickstarting a campaign to make using a forever water bottle a matter of habit, Barry came to believe that community movements have a huge amount of power to tackle global problems like excessive plastic waste.
"Ireland could be a green leader with huge benefits to the economy. If we can start with something as simple as excessive plastic waste, then we could have what it takes to be a leader in change."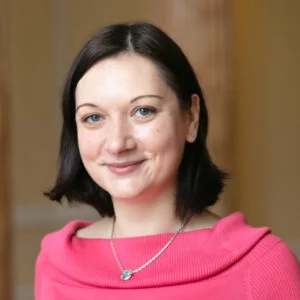 Jennifer Taylor — Project Manager
A former Cool Planet champion for Cork, Jennifer's career has seen her communicate the need for environmental action. She came across Refill.ie whilst campaigning for her own refill station in a local park — becoming aware of our community hydration hubs and joining forces with the Refill.ie movement. Now as our Project Manager, she channels her energy & passion for the environment and people into positive & impactful action with communities nationwide.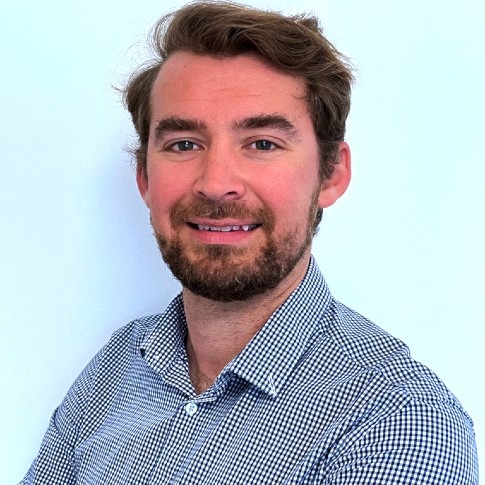 Charles Barlow — Director
Charles fell in love with Ireland's natural beauty after moving here in 2017 — immediately followed by the urge to protect it from pollution. He saw that beach clean up efforts had been successful in restoring some of our beautiful coastlines and waterways, but he wondered if there was a way to prevent this waste from being produced in the first place.
Charles came across Refill.ie on the Volunteer Ireland website, and the rest is history. Charles is currently arming himself with knowledge to support his passion for change — studying as a graduate student for a Masters in Public Policy, with an emphasis on environmental policy.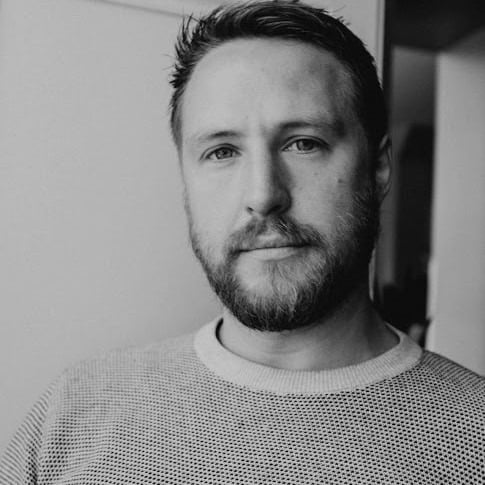 Garry Fitzpatrick — Volunteer
Garry is passionate about making a positive change in the world — with his activism taking him from coal power plant protests in Germany, to the boardrooms of big pharma conglomerates in Ireland.
Inspired by the team's attitude, work ethic and vision — Garry has joined the Refill.ie mission to reduce plastic waste at the source, and protect our natural world from the hazards of unnecessary pollution.
Alex Dorogi — Events Manager
I've realized the importance of caring for our environment at a young age through watching different documentary films of various topics. For some time, I felt that I just wouldn't be able to do enough by myself, I was delighted to find out theres a lot of people thinking alike.
Ive joined refill because I believe that all of our combined efforts of good deeds, no matter how small or big, will make the difference to our planet and in the long term will improve the quality of life for all the future generations.
The time to act is now.
What are people saying
We're really pleased to be supporting causes through our Community Grant Scheme. The big focus this year is on supporting organisations that help us to live more sustainably and it's fantastic that we have been able to provide funding to so many deserving organisations locally.
These guys are making refills accessible!
The Refill project aims to contribute to the sustainability initiatives of existing businesses while raising awareness of the circular economy, and it is the first of its kind in Ireland.
There is one organisation in Ireland that is synonymous with reuse, that is Refill.ie!
Refill Ireland are tackling the problem of single-use plastics!
Proudly supported by …